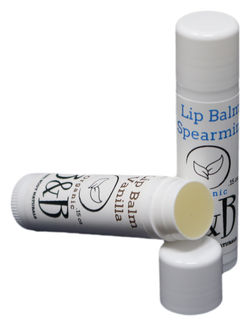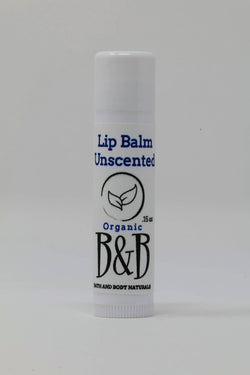 Organic Lip Balm Designed To Eliminate The Battle Of Dry Cracked Lips
Moisturize - Hydrate - Heal - Nourish - Soften 
You will want a tube handy all the time!
Unique Layering & Combining of Oils Provides:
Time Released Absorption
Deep Penetrating Moisture
Hydration
Healing
Nourishing Botanicals with Minerals & Vitamins
Protection From Daily Weather & Climate
Cutting Edge Ingredient Deck 
A Little Goes A Long Way
 Absorbs Quickly
Smooth Application
Organic Ingredients

 

Non Drying
Non Greasy
 Non Waxy Finish
Highly Concentrated
Paraben Free
Healing Herbs & Oils
All Natural
Plant Based
No Animal Testing
.15 oz Tube
Recyclable 
No Harsh Chemical
 Read More About Lip Balm Function & Absorption Speed...
 

        Do The Largest Organ Of Your Body A Favor
  Go All Natural!!
How To Use:
Using the applicator, apply a thin & even layer of your favorite organic lip balm to the lips & area just outside of the mouth.
Can use with lipstick. Apply lip balm first, allow to set, then apply lipstick.
Work the lips inward to achieve and even coat and fill in the finer areas of skin that will love the hydration.
Note: Formula is Highly Concentrated - A Little Goes A Long Way!
Safety Precautions - Shelf Life
Do Not Share
Do not use or apply formula to open wound(s)
Discontinue use if redness or irritation occurs
External use only
Keep Out of Eyes
Shelf life: 1 year
Unscented - This is well suited if you choose not to use fragrance
Peppermint - crisp, refreshing, uplifting (Essential Oil)
Spearmint - sweet with cool sensation (Essential Oil)
Lemon - slightly sweet citrus (Essential Oil)
Grapefruit - crisp with a slight tang (Aroma Oil - Plant Derived)
Coconut - fresh and clean true to coconut (Aroma Oil - Plant Derived)

Anise - slightly sweet licorice (Aroma Oil - Plant Derived)
Sweet Lemon - fresh and clean; similar to poundcake (Aroma Oil - Plant Derived)
Cherry - crisp & clean; similar to sweet dark cherries (Aroma Oil - Plant Derived)
Buttery Vanilla - rich and creamy true vanilla (Fragrance Oil-dpg free)

Guide To Selecting An Aroma
Essential Oils - Are used in this formula for aroma only.
Aroma Oils - Plant Derived - Are used in this formula for aroma only. This innovative technology of combining real plant extracts together to arrive at a desired fragrance allows for a pleasant aroma without the potential toxicity of synthetically produced fragrance oils.
Fragrance Oils - DPG Free (Dipropylene Glycol) used to cheapen fragrances by diluting them. Offering select fragrance free dpg oils for consumers who desire to buy and use a certain fragrance/aroma in a product.
Standard
Function
Botanical
Organic
Avocado Oil
Anti-Aging
Anti-Inflammatory
Moisturize
Absorption: Slow
Persea
Gratissimace
Organic
Jojoba Oil
Anti-Inflammatory
Repairs
Absorption: Medium


Simmondsia
Chinensis
Organic
Castor Oil
Healing
Soothing
Absorption: Slow

Ricinus
Communis


Organic
Coconut Oil
Moisturizing
Nourising
Absorption:Fast
Cocos
Nucifera
Organic
Apricot
Kernel Oil

Anti-Inflammatory
Healing
Soothing
Absorption:Fast

Prunus
Armeniaca
Organic
Shea Butter
Protects
Vitamin F:
Hydration & Elasticity
Absorption: Slow

Butyrosperum
Parkii
Vitamin E Oil
Anti-Inflammatory
Preservative
Tocopheryl Acetate
Organic
Beeswax
White
Emollient.
Soothing