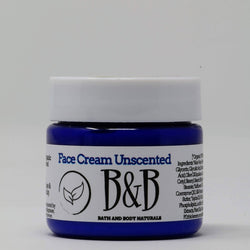 Face Rejuvenation Cream 1 oz
Soften The Skin's Aging Process - Look & Feel Your Best!
Your skin will love the benefits this powerhouse formula offers
Moisturizing Organic Aloe
Supports Repairing
Supports Refining Wrinkle Appearance
Stimulates Collagen
Supports Restoring  Elasticity & Firmness
Provides Nourishing Minerals & Vitamins 
Provides Hydrating Oils
Cutting Edge Ingredient Deck 
A Little Goes A Long Way
Hyaluronic Acid and CoQ10 assist in regenerating skin cells to be healthier, younger and firmer.
This powerhouse formula may provide the 'turning back of the clock' you have been searching for!
| | | |
| --- | --- | --- |
|  Absorbs Quickly | Non-Greasy | Silky Texture |
|   Paraben  Free | Plant Based |    Healing Herbs               & Oils           |
| All Natural |         Heal          Repair |        Highly          Concentrated |
| Organic & Natural   Ingredients |       Hyaluronic           Acid:         Elasticity      Hydration   | Peptiedes Stimulate Collagen |
| 1 oz Tub | Recyclable |         NO          Animal Testing    Harsh Chemicals             |
    Do The Largest Organ Of Your Body A Favor
                             Go All Natural!!
How To Use:

Apply on face, neck & décolletage morning & night.
Apply after cleansing
Can be applied before makeup
Suggested Products / Routine for Daily Pro Active Face-Skin Care:
Cleanse with Aloe & E Face Wash or Acne Fighter Face Wash or Apply Enzyme Face Mask, blot skin dry. Cleanse any leftover impurities with Organic Witch Hazel. Finalize the routine with Facial Rejuvenation Cream OR Facial Serum OR Acne Spot Treatment for superior pro-active face care. Washes and Creams, Serums or Spot Treatments can be mixed or matched depending on your day to day needs.
Safety Precautions - Shelf Life
Do not use or apply formula to open wound(s)
Discontinue use if redness or irritation occurs
External use only
Keep Out of Eyes
Shelf life: 1 year
Unscented
Scented - light pomegranate armoa (Armoa Oil - Plant Derived)
Guide To Selecting An Aroma
Essential Oils - Are used in this formula for aroma only.
Aroma Oils - Plant Derived - Are used in this formula for aroma only. This innovative technology of combining real plant extracts together to arrive at a desired fragrance allows for a pleasant aroma without the potential toxicity of synthetically produced fragrance oils.
Fragrance Oils - DPG Free (Dipropylene Glycol) used to cheapen fragrances by diluting them. Offering select fragrance free dpg oils for consumers who desire to buy and use a certain fragrance/aroma in a product.
Standard
Function
Botanical
Deionized Water
(Ions Removed - No Charge)
Aqua
Organic Aloe
Has the potential to heal & moisturize
Aloe Barbadensis Leaf Juice
Hylauronic Acid
Encourages Elasticity & Hydration
Cassia Angustifolia Seed Extract (Botanical)
Isopropyl Palmitate
Thicken
Organic Palm Kernel Oil
Glyceryl Stearate
Plant Derived
Lubricant on Skin
Product of Glycerin & Steric Acid from Plants
Cetyl Alcohol
Plant Derived
Thicken
Coconut Fatty Alcohol
(non drying)
Glycerin
Moisturize - Hydrate
Kosher- Vegetable
Lactic Acid
Moisturize
Stimulate Collagen
Derived From Plant Fermentation
Organic Sunflower Oil
Has the potential to heal dry & damaged skin
Helianthus Annuus
Organic Shea Butter
Has the potential to promote healthy skin
Butyrospermum Parkii
Organic Jojoba Seed Oil
Has the potential to promote healthy skin
Simmondsia Chinesis
Glycolic Acid

Encourages Reduction of Fine Lines & Wrinkles
Derived from Cane Sugar
Vitamin E
Has the potential to promote healthy skin
Tocopherol Acetate
Vitamin B5
Has the potential to promote healthy skin
Panthenol
CoQ 10
Has the potential to create collagen & elasticity
Ubiquinone
Silk Protein Amino Blend
Moisture Retention
Derived with a natural fermentation process utilizing a plant - molasses.
Organic Green Tea
Antioxidant
Astringent
Camellia Sinensis Leaf Extract
Tetrasodium Glutamate Diacetate
Preservative
Vegetable-based Chelating Agent
(organic compund)
Acetyl Hexapeptide-1
Has Potential to Stimulate Cell Regeneration
Derived from a reactive process
Orange Peel
Anti-Inflammatory
Citrus Aurantium Dulcis Fruit Extract
Lemon
Astringent
Has the potential to tighten
Citrus Limon Peel Extract
Lemongrass
Has the potential to conditioning & soothe
Cymbopogon Schoenanthus Oil
Dipeptide Diaminobutyroyl Benzylamide Diacetate
Relaxes muscles to assist in preventing the forming of fine lines & wrinkles
Organic Gotu Kola Extract
Has the potential to promote healthy skin
Centella Asiatica
Horsetail Extract
Has the potential to promote healthy skin
Equisetum Arvense
Wild Geranium Extract
Has the potential to promote healthy skin
Geranium Maculatum
Organic Dandelion Extract
Has the potential to promote healthy skin
Taraxacum Officinale
Xanthan Gum
Thicken
Cetearyl Glucoside
Emulsify
Derived from Cassava Root & Coconut Oil Fat
Sodium Hydroxide
Balanced pH of Product
Very Low Percentage
Stearic Acid
Bind & Thicken
Derived Naturally From Palm Oil
Potassium Sorbate
Natural Preservative Paraben Alternative
Developed from Sorbic Acid - Derived From Berries of Mountain Ash Trees
Sodium Benzoate
Preservative
Sodium Salt of Benzoic Acid Produced By Reacting Sodium Hydroxide with Benzoic Acid
Ascorbic Acid
Antioxidant
May Assist with the Appearance of Sign of Aging
Lecithin
Moisturize
Extracted Oil of Seeds
(Soybean Oil)
Lonicera Caprifolium & Japonica Flower Extract
Preservatives
Honeysuckle
Phytic Acid
Antioxidant
Found in Plant Seeds
Pullulan
May Tighten Skin
Polymer - Molecular Structure with Similar Unites Bonded Together
Sclerotium Gum
Thicken
Derived From Fermentation of Mushroom
Butylene Glycol
Texture
Derived From Fermentation of Corn
Phenoxyethanol
Preservative - Non Irritating
Derived from flower extracts
Ethylhexylglycerin

Preservative - Gentle
Derived from glycerin